Miller-Picking Engineered for Fit – a modern approach to delivering and installing Custom Air Handlers
Experience a seamless installation process with Engineered for Fit. Save valuable time as you receive all the correct AHU components right from the start. Feel confident knowing that our installation team has everything they need to complete the project without any unexpected interruptions. Plus, stay on budget with our proven approach that minimizes risks. Choose Engineered for Fit and enjoy a stress-free retrofit installation experience – only from Miller-Picking.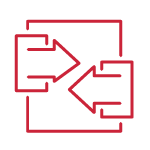 Designed to adapt to every environment
With the Engineered for Fit approach, the great features of custom construction are delivered in a flexible offering that is designed to handle the most complex paths for installation. The expert guidance of our Airside Technical Services team adds further turnkey support.
Airside Technical Services drive Engineered for Fit excellence
Airside Technical Services (ATS) provides the technical support to keep your critical airside product applications running. ATS liaises with your team to supervise and certify the disassembly, reassembly and installation of your custom AHU. Your factory warranty will be maintained by contracting with ATS, providing peace of mind throughout your warranty period.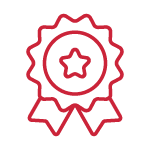 Proven Performance
Miller-Picking has manufactured and installed AHUs for over 60 years. Applying our specialized experience and leading-edge technology to the individual needs of our customers, we've developed our approach to retrofitting and installing AHUs for any environment, modernizing the field construction and installation process.
Upgrade your AHU in the most efficient way possible

Contact your Miller-Picking representative to learn more about Engineered for Fit
Find a Rep
Contact Us
Please use this form to submit an inquiry. This form collects your name, email address and other personal information. Please read our Privacy Notice for information on how we protect and manage your personal data. By completing this form and submitting your information, you confirm that you have reviewed, understood and accepted our privacy terms as well as our cookie terms.